When optimizing your web content, it is important to use an alternative text (alt text).
Alt text is written text that appears on a web page instead of an image if the image fails to load. Alternative text helps people with a visual impairment as a reading aid can read the image. In addition, alternative text has the benefit of improved ranking from search engines.

You can add alternative texts by navigating to an image, clicking on it and then clicking on edit. A pop-up menu (see image) will appear.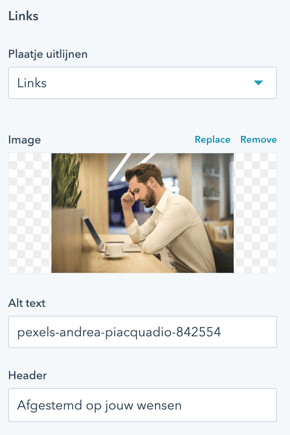 With alt text you can adjust the text that is relevant to the image and ensures it is easy to find in the search engine. When creating alternate text, it's important that Google understands how the image relates to the rest of the page. If good keywords are not used, you will be less likely to find your content in the search engine.