3 things to focus on when upgrading to HubSpot Enterprise Hub
3 min read
12 October 2023
It finally happened! You managed to convince your sales manager to approve the budget for an upgrade in HubSpot to Sales Hub Enterprise. Of course, there's always a need. Either the number of users started to increase and an upgrade became relatively less expensive. Or the need for a custom object had become large enough for an upgrade to be worth every penny. In this blog, I am guiding you through 3 things you must not forget when upgrading from Sales Pro to Enterprise in HubSpot.
1. Making optimal use of playbooks
Let's dive in one of the biggest ones first. When upgrading from Sales Hub Professional to Enterprise, your options when it comes to playbooks increase big time.
What the main difference is? First of all, you can only use 5 playbooks in Professional, and 5.000 in Enterprise. The biggest contrast, however, touches upon the ways playbook can be saved:
Answers can be chosen from multiple options
Answers can directly update property values - of different objects!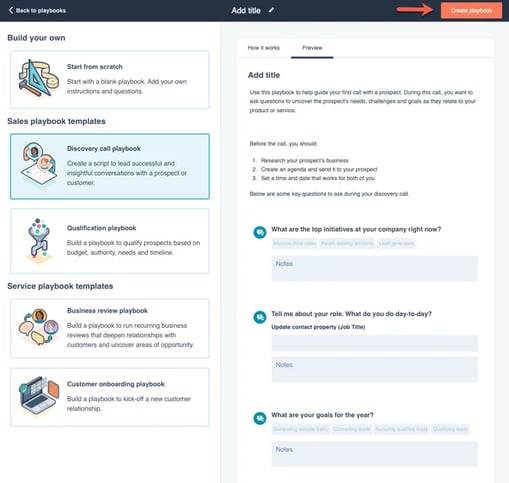 Especially the latter allows for tons of new and optimized processes. Let's think of a few examples:
In a sales handover process, properties can be required for sales reps so that deals are automatically created using the right information.
In case a client churns, a churn playbook can be used. Stored property information can be used to potentially retarget leads in a given period.
Effective contact cleanup by setting irrelevant leads to a non marketing contact status, or removing them from your HubSpot environment altogether.
2. Improved permission structures
That one record that should never have been deleted? The integration that was turned off accidentally? Most of your fellow HubSpot users have been there, done that.
Upgrading to any Enterprise license in HubSpot provides numerous benefits in the area of users and permissions that you can grant them. Two of these benefits are worth highlighting:
Hierarchical layers of teams to increase the overview of your users and teams
Saved permission sets to manage user permissions on a general level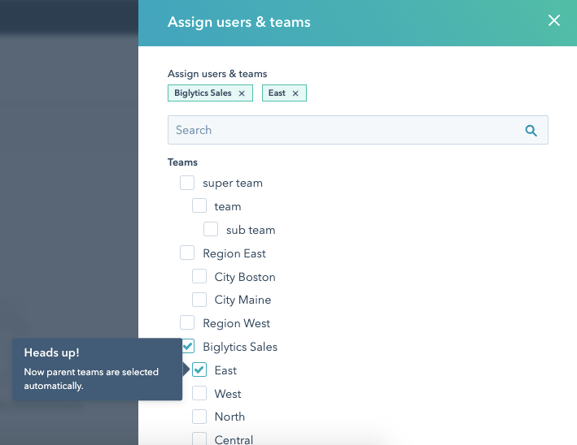 Imagine the impact on your team. Clear, hierarchical teams will make it much easier to separate client information for the right users and teams. It's easier to quickly understand which users have specific permissions.
And - definitely one to remember - making changes to permissions in the future will be a piece of cake; you will only have to update the permission set.
3. Prioritizing leads with predictive lead scoring
Sounds fancy, doesn't it? Predictive lead scoring is one of the features in HubSpot that isn't used too frequently. But it's definitely worth focusing on when going after your leads.
So what are the pros?
You can prioritize leads with data from the entire buyer experience
You can create and customize new scoring systems to qualify leads
You can focus on selling by automating your sales team's repetitive tasks
These terms and pros might be a bit general, so let's make it more concrete with a few great examples.
As point 2 suggests, you can create new scoring systems. HubSpot has a built-in 'HubSpot score' property which is great for lead scoring. With new scoring systems, you can think of different scoring properties that help you understand new information about your leads.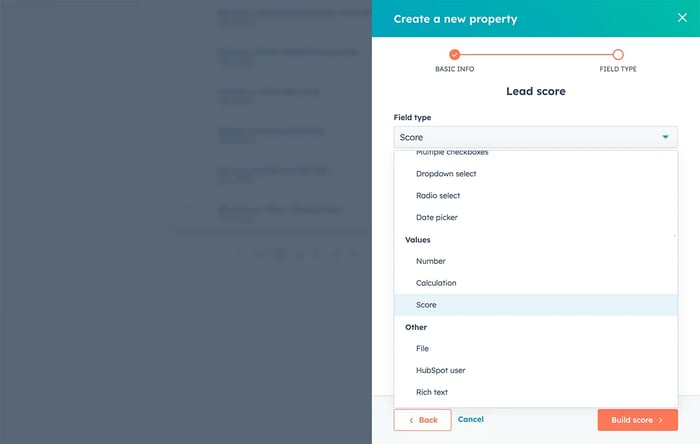 For instance: a typically used scoring property is the 'likelihood to close' property. In other words, how likely is it that this contact is going to become a client?
Another great example: a 'likelihood to become recurring customer' can be set up to better understand whether or not your customers have an intent to make another purchase.
Curious to learn more?
HubSpot and its Enterprise features are fantastic for companies that are growing increasingly fast. At Conversion Crew, we're happy to help you learn more about getting the most out of your HubSpot license. Feel free to reach out!